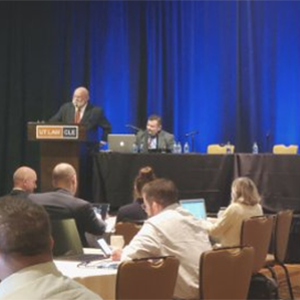 eCourse
Hooked on CLE: July 2023
Contains material from Jun 2022 to Jun 2023
Hooked on CLE: July 2023
4.32 out of 5 stars
What was the overall quality of the course (presentation, materials, and technical delivery)?
Rate the overall teaching effectiveness and presentation skills of faculty for the course.
How would you rate the value of the materials provided as part of the course?
Technical Questions?
512.475.6700
service@utcle.org
THIS MONTH: Client Selection, Contracts and Handling Complaints • Religious Accommodation: A Conflict of Rights • Affordable Housing: Land Use Regulation to Increase and Preserve Affordable Housing • Demonstrating Value as a Law Department: KPIs and Metrics • Joint Ventures Between Business Entities
Includes: Video Audio Slides
Total Credit Hours:
4.00 | 1.00 ethics
TX, CA
TX MCLE credit expires: 6/30/2024
---
Preview mode. You must be signed in, have purchased this eCourse, and the eCourse must be active to have full access.